Don't feel so frustrated if your Bluetooth not showing in Device Manager. There are different ways to get back your hidden bluetooth driver and can make it work.
When upgrading to the latest OS, Windows 10 or 8.1 there is a chance your Bluetooth will disappear from Device Manager and you won't be able to use devices like your keyboard or mouse that should connect through it. There are many reports of this issue happening after people upgraded their operating system with not much help available for how to solve it!
There are many different reasons for the root cause, but troubleshooting in a right way can fix the issue of Bluetooth not showing up on your device manager list. Implementing these steps in order will help figure out whether it's software or hardware related and get to fixing it permanently!
The following are the situations that you may get this trouble of missing Bluetooth adapter in device manager.
When you install any unverified software that has adware.
When you clean install a Windows 10 Operating System.
When you change any settings without any intention.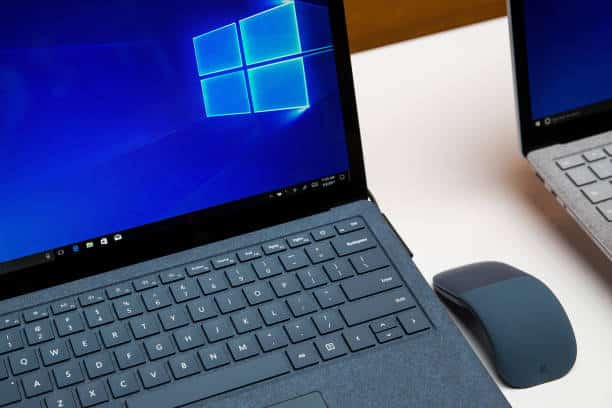 You can apply these tweaks to any of the laptop models like Acer, Dell, HP, Toshiba, Sony, Samsung, Lenovo etc that runs on Windows operating system. In the worst situation, Bluetooth hidden in device manager is because of the malfunction. In this case, you need to use any Bluetooth dongle that will allow you to connect any device wirelessly.
Fix Bluetooth Disappeared in Windows 10/8.1
I would like to split this tutorial into 3 parts based on the difficulty level to resolve Bluetooth settings missing in Device Manager on Windows 10. As I have already said, you can apply these changes to any of the laptop manufacturer having Windows OS.
1. Show Bluetooth Hidden in Device Manager
This is simple. You just need to open the device manager by using Windows 10 search or you can right-click on 'This PC' on the desktop and choose the 'Properties'. Now here at the right pane, you will find 'Device Manager'.
Once you are in the Device Manager window, go to 'View' and choose 'Show Hidden Devices'.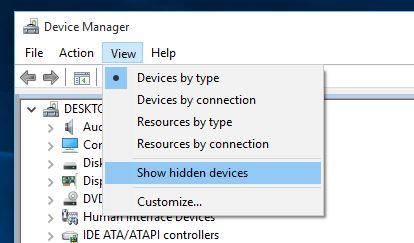 You may now see the Bluetooth radio right inside the device manager. Now choose the Bluetooth icon and right click on it then choose 'Scan for Hardware Changes'.
If this method didn't work for you, then check the next one.
2. Download Right Bluetooth Drivers for Windows 10/8.1
This is a bit advanced to get fix Bluetooth adapter not showing in the Device Manager.
We first need to know the laptop motherboard model number. If you know that, then do a google search to download the relevant drivers for your Bluetooth device or else, follow these steps.
Visit cpuid.com and download the CPUID tool which is totally free and safe. You can find the website here in the description of this video.
Once it is downloaded, install it on your Laptop. Now open the CPUID tool and move to 'Motherboard' tab and look for the model number.
Now make a Google search like Bluetooth drivers followed by your motherboard model number that we found using CPUID to download the right drivers.
Install the downloaded Bluetooth drivers and restart the PC to get back the hidden Bluetooth in device manager.
3. Add Legacy Hardware
If you still don't get the Bluetooth icon back in device manager, then go with this method. Sorry, I can't guarantee that this method will fix the Bluetooth not showing in device manager issue. But give a try.
Open the Device Manager by using Windows 10 Search or you can right-click on 'This PC' on the desktop and choose the 'Properties'. Now here at the right pane, you will find the 'Device Manager'.
Once you are in the Device Manager window, move to 'Action' and select 'Add Legacy Hardware'. Click on 'Next' and choose 'Install the hardware that I manually select from a list' then choose 'Next'. Here look for the hardware named 'Bluetooth'. If you find any, just install it. If you don't find, Choose 'Network Adapters' and select Next. Here choose anyone named 'Bluetooth' and try to install them. I have something inside the Microsoft label. When the installation gets completed, restart the laptop and look for the Bluetooth in Device Manager.
Video
I strongly hope that you got the hidden Bluetooth Driver back in Device Manager with the first step. Let me know what do you think. Have you got the missing Bluetooth icon in Device Manager? Share your thoughts.