Before knowing the top new WhatsApp Tricks and Tips, let's see some of the insights of this chat messenger. WhatsApp is one thing right now almost a billion people use on a daily basis. And the app has come a long way from being just a messaging app. The brilliant features like voice notes, data encryption, video calling and the infamous 'blue ticks' have all seen upgrades and are the best in comparison to others. And there are many other silent features WhatsApp has to offer which only makes it easier to be discreet yet available.
Although there are new features and improvements frequently added to the application, there are some features that everyone needs to know. Just so you can keep your messaging experience more customized and efficient.
15 WhatsApp Tricks You Should Know About
Apart from the 100's of unworthy features, here are the top 15 WhatsApp Tricks and Tips that you must know to make this chat messenger even powerful. Maybe your friends might not be aware of these features, but you can surprise them by sending messages with the help of these latest WhatsApp Tips and Tricks.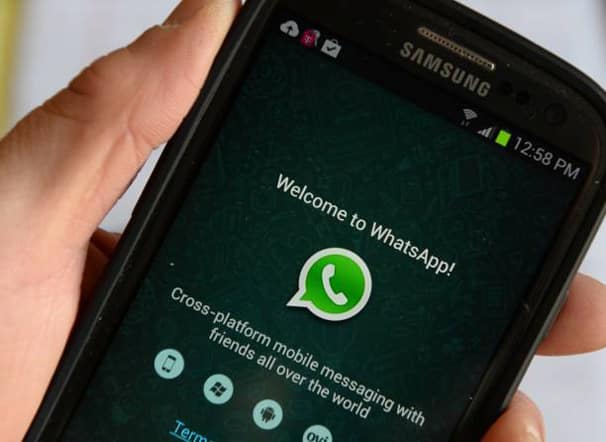 1. WhatsApp Notification Customization
You can utilize this feature to customize your notifications from different people. You can assign different message tones or notification lights to multiple contacts in your list. To set a custom notification for a particular contact, tap on that name and then choose 'custom notifications' and assign.
2. Pin WhatsApp Conservation
You can pin your favourite contacts and groups to the WhatsApp conservation list. The pinned conservations will always appear on the top and not get lost in the list. All you need to do is hold that specific chat and choose 'pin icon.' which is at the top.
3. Email Chats
You can now email your entire WhatsApp chats to yourself or any another email by this feature. It also gives an option to create that email with or without the media attachments in that chat. I would say this is the best option available to save your essential chat conversations without being lost.
4. Send Broadcast Message Privately
This WhatsApp tip will allow you to send a broadcast message to multiple people as a private message and not appear as a collective group message. It saves time and seems to be more personal. For this go to the 'new broadcast' option in the menu and choose the contacts that you would like to broadcast a WhatsApp message.
5. Save WhatsApp Data Usage
This a great feature as it allows you manage your data allowance without exhausting much on the downloading the WhatsApp photos and videos. You can customize when the app should download all the received media. You can also customize your data usage during voice or video calls. Pretty useful, right?
6. Change WhatsApp Font
You can change your WhatsApp font to bold, italics or a strikethrough. This option will give you word-like features to add to your texts. Only add an asterisk on either side of the word for bold text. For italics, add an underscore on either sides of the word. For a strikethrough, add Tilde (~) symbol on either side.
7. Unsend or Delete a Message
This recently added feature has been a lifesaver for many, as there are many a time when you accidentally send a message or photo. But now, you can delete that message within roughly 60 minutes. To do this hold the note and tap Delete. You can choose whether to remove the message on your WhatsApp or both WhatsApp messengers.
8. Hide WhatsApp Blue Ticks
Almost everyone has had one bad experience with those blue ticks in WhatsApp. But now, you can turn it off, and no one will know. To do this, untick the 'Read Recipients' option in privacy settings. If you remove read receipts, you don't even see other people blue ticks too.
9. Unread Chats
WhatsApp's unread chats feature is an excellent option for those who keep forgetting to revert read messages, as they appear lost in the conservation list later. With this, you can return those 'unread' texts. Simply long press on the chat, open the menu and mark it as 'Unread.'
10. Live location sharing
This genius feature allows you to share your live location with your contacts and will enable them to track your movements in real time. Sharing Live Location in WhatsApp is based on how much time you allow it. There are three-time frames to choose, 15 minutes, 1 hour and 8 hours. It's a great feature for kids and outdoor activities.
11. Create Personalized GIFs
WhatsApp has had the GIF messages feature since a while. But creating your own GIFs has been a great feature. This allows you to personalize your stories and create unique content. To do, press and hold the video recorder and select the GIF option and select the frames of the video you want as a GIF.
12. Send Attachments in WhatsApp Easily
One of the best practical features that you can use for work as well as personal use. You can quickly send any type file format (zip, pdf, doc, etc.) to any type application or services like Cloud, Drive or email soon. All you just need to do is tap the attach symbol and attach the document and send.
13. Recover WhatsApp Deleted Messages
You can now easily read your deleted WhatsApp messages by connecting your mobile to a computer via USB cord. Once you are connected on to the PC, go to the folder 'WhatsApp/Databases.' The file named "msgstore-yyyy..dd..db.crypt" contains all sent and received texts in the past seven days. You can open it in notepad and read it from there.
14. Global Hotline
This is indeed a unique feature of WhatsApp which not many people know about. If you go to your settings and then check the FAQs in the 'Help' option, you will find many hotline numbers for the crisis for all the major countries in which WhatsApp operates.
15. Extend the Validity of WhatsApp Subscription
This trick is probably the most useful one. This will allow you extend the validity of your account postponing the time you need to buy the subscription. All you require to do is Go to the "Change number" option in account settings. And then change your number twice and revert to the same earlier number. That is it. You have successfully extended the validity for one more year.
We hope you find these WhatsApp Tricks and Tips useful. If you do, let your friends know about it. You just need to share with them and they too will get to know about these awesome features.