There are several reasons to block websites in all web browsers. We all have been through times when we find ourselves distracted by the social media notifications. Whether it is your Facebook timeline, Instagram memes or just online poker. We all have our poison, and often get engrossed in it while you get strayed away from work. Well, all this wasting of productive time can be avoided by merely blocking those websites. In this draft, let's find out the different ways on how to block websites from being opened in your browser.
Method 1: Using A Host File To Block Websites
A host file is a service file or just a temporary DNS cache in Windows, which is used by your browser to facilitate faster opening of websites. Editing this host file by adding the URLs of those sites you want to be blocked, will allow you to deny access to that particular website. However, this method is not password protected and can be easily bypassed by some websites. Also, it does not block any SSL enabled sites. Here are the steps on how to use the host file to block websites in all web browsers.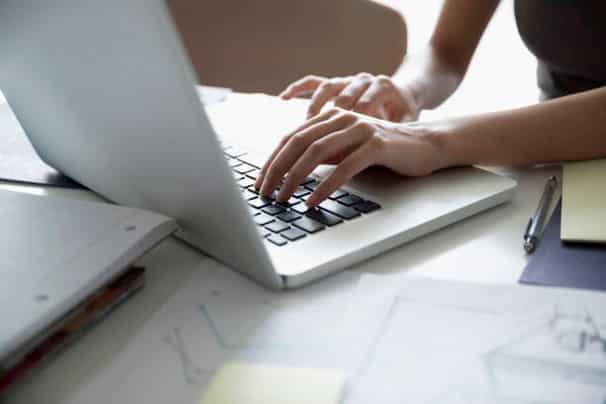 1. First of all, open the Notepad with administrative rights. Open the path of host file and is located at C:\Windows\system32\drivers\etc\hosts.
2. Now, the next step is to find the line '127.0.0.1 localhost' where you can do further editing.
3. Now that you have located the line, under this line enter the URLs of the websites you wish to block. For example, if you want to block facebook.com, add the text '127.0.0.1 facebook.com' under '127.0.0.1 localhost'. To add more websites, add a new line and repeat the step. Remember to add other variations or formats of the websites like for example, m.facebook.com or m.youtube.com, so that the specific websites are blocked.
4. Now save the file, close it and reboot your computer to apply the above changes.
After rebooting, you will see the change and won't be able to access the websites you have entered in the host file. This is the easiest way to block websites without using external software.
Method 2: Using Proxy Script To Block Websites
This method allows you to access only a particular website and block all the other websites. This is mostly used at restricted places like universities and organizations and is very limiting for personal use. Internet Explorer does not allow whitelisting, but by using a PAC file, you can create the required whitelist. Follow the guidelines below:
1. You first need to configure Internet Explorer to use a PAC file by creating a simple Javascript code with a .pac extension in Notepad.
2. Now, in IE browser choose 'Connections' option followed by 'LAN Settings', where you need to 'uncheck' the automatically detect settings.
3. Make sure the 'use automatic configuration script' option is 'checked'.
4. Add the location of your saved 'proxy.pac' file to the 'address' field.
5. Now restart IE to apply the changes made.
Chrome browser also uses proxy settings from Internet options which will be valid for both browsers.
Method 3: Using Windows Family Safety Feature
The Windows Family Safety feature will allow you to block websites in Windows 10 devices for IE and Microsoft Edge browsers. Follow the guidelines below
1. Sign in to your Microsoft account and find the name of the user whose access needs to blocked and then click on 'content restrictions.'
2. Now go to 'web browsing' and 'ON' the option 'block inappropriate websites.' If you need to block specific websites, you need to include the URLs of those websites under the option 'Always blocked.'
3. If you want to create an exclusive 'whitelist' for that user, check the box 'Only allow these websites' and then save your settings to apply the change.
Method 4: Using Add-Ons & Extensions To Block Websites
If you are a Firefox or Chrome user, you can always make use of the extension feature to block websites access. These extensions can be password protected so that only the administrator can make changes. Internet Explorer, however, does not have this feature, but you can use the option 'Restricted Zone and Content Advisor' in Internet options to add in the URLs to be blocked. Although, having a specific add-on is more efficient for blocking websites on all web browsers.
How To Block Websites On A Mac Browser?
The Mac OS has a unique feature called 'Parental Controls' which enables you to block access to any website by applying filters. To make your Safari browsing experience more customized, you can always choose and specify the websites you want to block. Follow the guidelines below
1. Go to Apple menu and then 'System Preferences' and click on 'Parental Controls.'
2. To unlock the feature, choose the lock icon and sign in with your administrator name and password.
3. Now select the User and click on 'Web' then choose 'Try to limit access to adult websites.'
4. Now click on 'customize' where you can edit the websites you want to block access.
5. Next, you will get two options to choose from, i.e., 'Always allow these websites' or 'Never allow these websites.' Here you need to add the URLs to be blocked and click on 'Done.'
These restriction settings are applied to the Safari browser as well as other browsers which will block websites easily.