The term in itself that is, Skype for Mac sounds amazing as the combo of coffee and cream. The collaboration of two IT giants Microsoft and Apple, who are bringing revolution to the humankind with their state of the art technology and various software products. It is believed Apple's Macintosh PC is the most trusted personal computing brand concerning home users and business people. The reason stands quite obvious because of its durability, efficiency, long time high performance, easy and straightforward user interface, sleek yet sturdy hardware, portability and amazing built-in tools which flash as eye candies for the people at work, gamers, students and other users.
Simultaneously Skype for Mac is that revolutionary software that has changed the meaning of voice over internet protocol. The easy to use voice and video calling tool through which millions of people communicate each and every day. When you are away from mom & dad in a different country, missing your beloved and want to speak to him or her like the way you were together, important business meeting in the middle of nowhere, Skype for Mac is the one stop solution for all your communication needs and wants.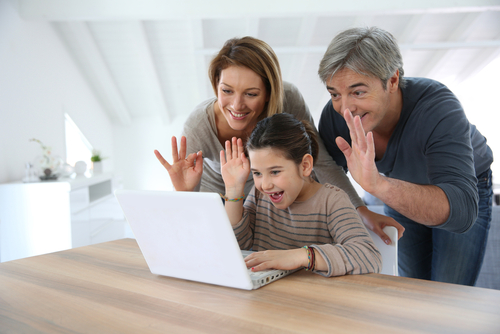 It has been surveyed and determined that more personal users and businesses people have found that using Skype's video calling, low-budget international calls and IM's or instant messaging can help reduce overhead costs and benefits. So on one end we have the sleek, reliable, trendy Mac PC and on the other end Skype's fantastic VoIP solution. If these two combine, you get the power box to turn your way to stay connected. So we will go ahead and brief you on turning this fabulous idea into reality. If you own a Mac and facing trouble to install Skype for Mac, continue reading this article for all your solutions.
Getting started with Skype for Mac
In this tutorial, we will be leading you to find your way around Skype. We will be discussing how quickly you can join Skype. You can easily get a free Skype account to enjoy instant messaging, free calling and video calls with your friends, colleagues, and stakeholders. Downloading procedures of Skype to your Mac computer, how to sign in and add your friends as contacts, then video call and lastly instant message with them wherever you are. We will guide you through simple and easy steps through which you can access your Skype on Mac PC.
We will begin the tutorial with the system specifications, mandate and needed to get set go on Skype. Before any other thing, you need to run Skype on Mac. Internet connection specifically broadband or any similar and stable wireless connection stands to be vital and necessary. For calling you need at least the bandwidth to be 30kbps and for video calling you need around 128kbps. You will also need good speakers and a microphone with excellent clarity. If you want to make video calls, you will also need a web-camera.
Skype is supported only by Mac OS X 10.6 Snow Leopard or higher versions. For the latest versions of Skype for Mac, you specifically need run Mac OS X version 10.9 or higher.
Steps to Download Skype for Mac
The predecessor of the procedure of installing Skype on Mac is by creating an account on its web page. This step is only for them who still do not have an account with Skype and quite new to it. If you are a registered user then directly, look for the installation procedure in this article.
Steps to join Skype
Step 1: Go to the link: login.skype.com/registration through Safari or any favorite browser on Mac OS.
Step 2: You may select the option showing "sign-in" through Microsoft account or Facebook to enter or simply may skip the step and go to the next step of registration.
Step 3: Enter your name and email address in the fields where your personal information is asked.
Step 4: Coming up next, enter all the details about you or your business, through the fields of profile information. Remember! The more details you provide, the simpler it will be to your contacts to find you over Skype.
Step 5: This step will ask you to enter a Skype Name or simply a Skype ID. The name visible to your friends and they will use to search or contact you on Skype.
Step 6: In this step think of a secure password, you may use to sign-in to Skype on Mac.
Step 7: Authorize yourself with successfully entering the security words or captcha.
Step 8: Complete the registration by reading the Skype Terms of Use and the Skype Privacy Policy and clicking on "I Agree & Continue".
Installation of Skype for Mac
Now when you complete the registration process, let us go ahead and see how you may get it on your Mac PC. The installation of Skype for Mac is done through 3 easy steps.
Step 1: The first step for you will be to download the installer for Skype.
Step 2: Go to the Downloads folder and open the downloaded Skype for Mac.dmg file. It will go ahead and open a volume with the Skype App followed by an alias to your Application folder. Now go ahead and drag the Skype application onto the Application folder and to install Skype on Mac PC.
Step 3: It is the final step. You have to Open your Applications folder again, find Skype App and then finally launch it. You may be prompted for entering your username and password given during the registration. As soon as you enter them, you will be logged in, and you can go ahead and Skype around!
Skype for Mac is a simple program.  It gives you a chance to make free calls to anyone else on Skype, anywhere on the planet. What's more, despite the fact that the calls are free, they are truly of fantastic quality. If you and your companions, family or business contacts are using webcams or PCs with an inbuilt camera, you can likewise make free video calls. You can even call landlines and cellular phones at truly affordable rates. It is additionally fit for facilitating conference calls, group video calls and offers an open content informing platform.
Skype for Mac creative VoIP innovation gives excellent sound and video communication. Apart from the broad utilization of Skype, with both nearby local and international calls, you will find several other benefits of this software. If you have a dependable Internet connection, you will have the capacity to rapidly and more efficiently call or video talk with companions, family, and partners from around the globe. The rates for both local and international calls are reasonable when differentiated with traditional phone costs or other Internet communication applications. However, if you use Skype extensively, you may pick monthly packs and rates that will spare you considerably more on your bills. This Skype for Mac application can help you bring down your communication costs. We suggest it above other communication frameworks, including FaceTime.