Transferring Video files from a PC or Laptop to an iPhone requires you to either get it done with a data cable (lightning cable) or through iTunes app. But can there be any other easy and handy way to transfer videos to iPhone or iPad without using iTunes or data cable? Carrying a data cable all time isn't always a reliable way as you can forget to bring one anytime or your colleague may not have one at times. Nor can iTunes help you out to transfer any video, if you are going to move files from a Laptop running on Windows or any other OS without iTunes installed.
So, what can be the best possible solution if you find yourself stuck between the confusion on how you can transfer videos to iPhone without using iTunes?
If you are in search for the same answer, then I have the perfect solution for you. As Apple ecosystem has restricted transferring files which also includes copying videos to iPhone, so you require a data cable suitable for your Apple device as well as iTunes to move the simplest thing. Let us talk about how you can get around this problem without any a headache.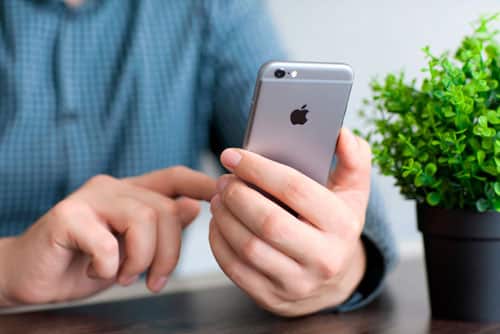 Transferring files like music, data file and especially sending large size videos files have been made accessible using apps which work with Wi-Fi connectivity, but sadly such apps are nowhere to be available for iOS devices.
So, how can you transfer videos to iPhone without iTunes or a data cable?
Let us have a short look at the secret behind it and later we will be talking in detail about how you can use this method to help you export and import AV files to iPhone. The app that will help you out is the "VLC for Mobile."
But how can a media and video playing app help you transfer videos to your iPhone? Well, the developers of the VLC for Mobile app has provided with such a unique feature that doesn't require iTunes to transfer videos to iPhone or iPad. Let us have a look at the VLC for the mobile app in detail.
Transfer Videos to iPhone without iTunes
VLC for Mobile is an app for iOS that helps you run media files such as music & videos. In fact, the VLC app is so good that it can help you play video format which isn't supported by the iOS default media player. So, now you have a great reason to have the VLC media player installed on your iPhone not just to help you copy videos to iPad or iPhone but also to play any media files. And to make things even high, you can get this VLC application on the AppStore itself and can be used independently without iTunes.
So, now the million dollar question is how the VLC app can help you download videos from a PC running on any Operating System to your iPhone!
Well, let us now have a look at the long-awaited answer. But before we go ahead, I suggest you have the following things ready for your deposit to start transferring videos to iPhone without iTunes.
Things Required to Copy Videos to iPhone without iTunes
You will require an iPhone or iPad.
You will also require the VLC for mobile app installed on the iPhone or iPad where you want to transfer the video.
The iPhone and the computer should be on the same network.
As a note, No data plan or active connection is required to transfer videos to the iPhone, all you need is the Laptop/PC to be connected to the Wi-Fi network along with the iPhone being connected to the same exact network.
How to use VLC for Mobile to Transfer Videos to iPhone/iPad?
Now if you are ready to start download videos from any PC/Laptop to iPhone then merely follow the in-detailed steps given below.
Step 1: First of all, download and install VLC for Mobile application from the store on your iPhone or iPad.
Step 2: Now Connect your iPhone or iPad to a Wi-Fi network (assume it to be XYZ1234). Now connect the Computer from where you want to transfer the videos from to the same Wi-Fi network.(XYZ1234).
Step 3: Launch the VLC media app on your iPhone/iPad. Now you will need to click on the "Small VLC icon on the Home screen of the app in the top right Corner."
Step 4: Now you will be able to see a drop-down menu option, here you will need to select the option "Sharing Via Wi-Fi."
Step 5: As soon as you activate the "Sharing Via Wi-Fi" option, you will be able to see two different addresses:
http://192.168.1.3 (Your address may Vary)
http://iPhone.local
Step 6: Open a browser on your PC. Enter any one of the addresses as mentioned earlier in Step 5 to start transferring videos from computer to iPhone/iPad.
Step 7: When you see a clean web interface, you need to drag and drop the videos files from the Computer or just choose 'Select to Transfer' option.
Step 8: After you have dragged and dropped a video file or selected the file to be transferred, you will see a progress bar of the video file being transferred.
Depending on the size of the video file, you can also see the time left to transfer the file. The video file will be directly transferred to the VLC media player storage section on your iPhone/iPad.
Now, open the VLC media app on your iPhone/iPad to play and enjoy the video. The VLC media app will play any video file, so you don't have to worry about that resolution or what size of the video you are playing.
You have now found a way to transfer videos to iPhone without iTunes. Using the VLC video transfer feature, it is indeed a great way to share and receive videos from PC/Laptop running on any OS without a data cable or iTunes.