Virus Infection is one of the most concerned topics among computer users, especially in Windows ecosystem. A computer virus comes in a variety of forms and most of us are mislead referring all as Malware. Well, Computer viruses differ from each other; the way they inject into your system, spread infection, and their damages. Encountering viruses from your computer may vary as per the nature of the virus. The most common term we think of to get rid of a computer virus is to remove it from the system. We will discuss all the effective ways to remove Malware from Computer ran in Windows.
Before we start off hunting the unwelcomed guest into our Windows system, we should know what exactly we are dealing with. This has to be done because many of the virus removal methods may work for all type of viruses, there are specific ways executed to take care of a particular kind of virus, effectively. As long as Adware and Malware are concerned, we shall see the most effective methods to remove Adware from PC as well as Malware separately.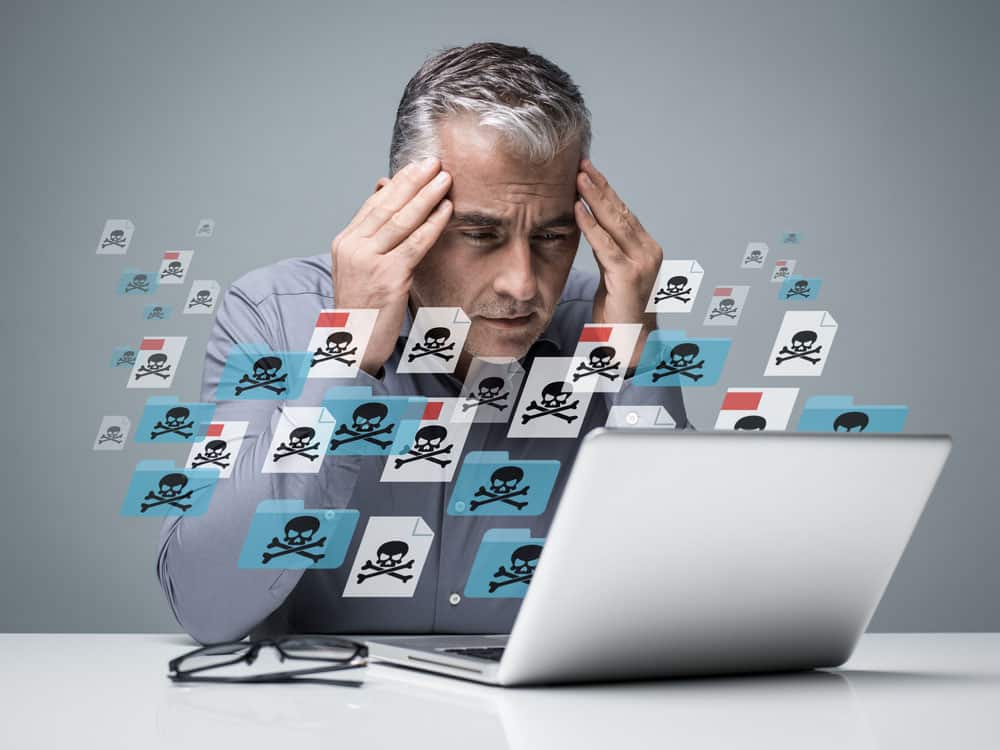 Knowing the possible ways of infection may help you build a better prevention. Another critical factor to keep your Windows computer healthy is to detect the infection in the initial stage before it's too late. Executing the right method to remove any virus from Windows computer is very important. And to know the proper process, we should have a slight idea about various types of computer virus and the symptoms they when infects your system. While sticking to the topic, we are giving a short description of Malware and Adware, their signs of infection, and finally, we will dive into the solution aspects.
What is Malware/Adware Exactly?
Malware: The term Malware originally derived from two words as such Malicious and Software. Most of the computer viruses that are responsible for inappropriate functionality in Windows system are referred as Malware. Malicious materials like Trojan, Worms, Spyware, Rogue Security Software, etc. are the commonly known malware names.
Adware: Adware is one type of malware that manipulates the overall functionality of your Windows computer while online as well as offline. This kind of malware is capable of tracking your browsing habits and opens pop-up ads to your screen while surfing the internet. Adware is most cases are meant to show online ads or manipulate.
How to Remove Malware or Adware from PC?
Assuming Malware or Adware already infect your PC, we shall dive into the possible solutions. Note that, some malicious software might get re-installed automatically even after removing it from Windows PC. So, it's always best to take preventions rather than working on fixing. That's why robust, updated anti-malware software is required to be active on your system. Either way, uninstalling all the suspicious programs from your system or removing malicious files are first-aids known useful.
Solution 1: Get Rid of Suspicious Programs to Delete Adware from PC
Removing Malware or Adware from Windows computer is not a piece of cake. It takes some effort and the right method. So, before pursuing the complicated solutions, you try digging the cause from its root.
Step 1: Go to your Windows PC Control Panel and then choose 'Programs' section.
Step 2: Click on 'Programs and Features' option and then go through the list of all the installed programs.
Step 3: If you see any suspicious thing installed that is not in use, click on that program and then hit the 'Uninstall/Change' button.
Solution 2: Install an Antivirus to Remove Malware from Computer
If you don't have any Antivirus program active in your Windows system yet, that's a huge mistake. Download and Install some competent antivirus program. There are many free versions available to try out. However, a premium antivirus will always do better. On the other hand, if your existing antivirus software is outdated, it may no more of use. Keep your antimalware program continuously updated and choose to Pro version access buying a license key. You must make sure to use only effective Anti-Malware programs for the better result. Our recommendations are as follows.
Malwarebytes for Windows: Malwarebytes is a one for all solution if you are dealing with any Malware, Spyware, Adware, Viruses, Ransomware, and other unwelcomed programs in Windows PC. Not only a single user, but the malware protection program is available for multiple users as well. You may download and try out the free version for a limited period. If satisfied with the outcome, go for the premium version.
Malicious Software Removal Tool for Windows: Shortly known as MSRT, this tool is an ideal program for fighting against all sort of malware on your PC. This is a free Anti-Malware program solely designed to protect your Windows computer. This is a useful tool for removing malware from computers.
360 Total Security: The antivirus program 360 Total Security is in the game not for so long, yet gained a lot of attention for its exceptional service. It comes with a decent user interface that keeps your Windows system clean and healthy. Cleaning up junk files, boosting system functionality, and protecting the computer from harmful elements are the prime tasks carried out by this tool. The free of this program works just fine while the premium access provides more on the table.
Windows PC Prevention From Virus
To remove Malware from PC won't be any fuss if you are using the tools we have recommended. When activated, updated, and executed these tools tend to work on their own to protect your Windows computer. In case of removing Adware that accidentally injected into your system, uninstalling all the suspicious programs is necessary before you scan your computer and remove the virus.
However, all of these are damage control actions. Prevention is better than cure. Make sure to keep your always protected and prevented from malicious attacks. To avoid Adware or Spyware infection, do not access untrusted sites or avoid downloading online from suspicious websites. Before opening any Flash Drive, scan it properly for possible viruses and remove them immediately if found before it lay eggs into the system. And of course, always keep your anti-malware programs up to date.