Nation Zoom is one among the browser hijackers which are generally encouraged by using or downloading free software, this kind of browser hijacker is mainly designed to advertise their homepage, search engines, ads and also other services. The Nation Zoom virus gets installed automatically on the system without any consent of the user and sets the default startup page or homepage to Nationzoom.com which is similar to the other search engines like Bing, Google and Yahoo. Using this browser hijacker's site is not recommended as the result of the searches made by the user is ad-supported or generally dishonest. The user may also face some security issues as this site tries to save the personal data such as passwords, IP address and search habit for their ad distribution scheme.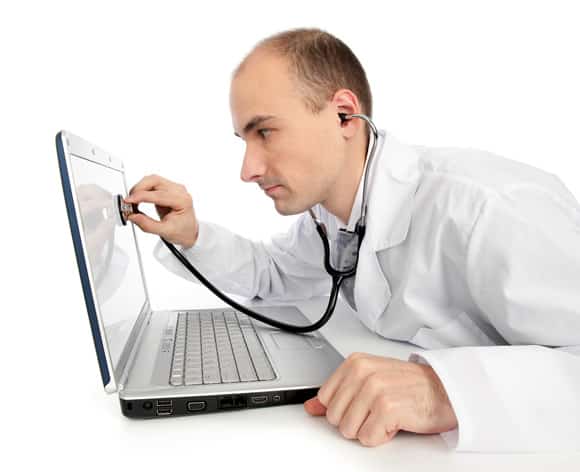 Like any other browser hijacker 'nationzoom.com' not only hijacks the homepage of the respective browser in use, but also redirects the new tab homepage to nationzoom.com and this virus cannot be removed by just repairing the home page and browser search engine manually.
Removal of Nation Zoom virus
Nation Zoom redirect virus will reset all the default settings of a browser and hijacks user to its home page which contains some apps or malicious software. Changing the home page of browser manually will not actually solve the issue. User can remove this Nationzoom.com redirect virus through malicious software removal called AdwCleaner.

One need to follow the steps mentioned below to completely remove the 'Nation Zoom' virus or a 'Nation Browser Hijacker' from all browsers like Mozilla, Chrome and IE (Internet Explorer).
Process of removing Nation Zoom virus
Firstly, you need to download AdwCleaner software, and after the completion of the download, open it and select 'SCAN'. Wait for a few seconds as the scan is in process. After the completion of scanning, move to registry, now select 'CLEAN'. You will be promoted with a message asking to save your work. Hit 'Ok' to reset all the registries by AdwCleaner.
Hope that by practising the above mentioned steps, you may make your computer completely free from Nation Zoom virus.
Technically speaking Nation Zoom is not a virus, but consists of many malicious characteristics which are really harmful to your computer. These characteristics include browser hijacking and rootkit capabilities—that is to hook deeply into your systems operating system. It is normally referred as "PUP" (Potentially Unwanted Program) in the industry.
The user need to be careful while downloading or using the free software as these kind of unwanted malicious viruses are promoted or installed into your browser through these freewares only. To overcome this problem of malicious browser hijackers the users need to be attentive while installing the software, as many of these software include optional installing and continuing this by selecting or opting for the custom installation by the user. One can also make it by deselecting the options which are not familiar. You can also keep checking and uninstalling the unwanted free programs from your system in order to be free from these harmful redirect viruses.
Watch this video to view the process in action.