Before getting into the process of creating the Windows 10 Bootable USB Pendrive, let's talk few things about the evolution. The availability of reasonably priced USB pen drives has changed the way we carry and store digital information. They have only made our lives easier. They are easy to use and are available in vast range capacities. From 1GB to 125 GB, choose your options. Moreover, in comparison to the CDs, they are much faster when it comes to transferring data.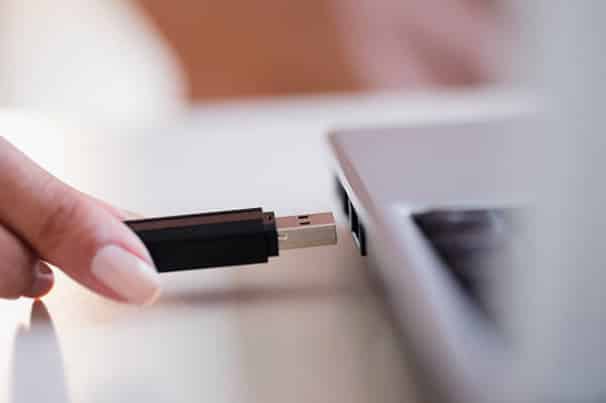 The current best use of the USB pen drive is that they can hold an entire bootable software like Windows 10. Windows first started this, when they released their Windows 10 on a USB flash drive. And that started the trend to create your personal version of Windows 10 Bootable USB Pendrive. You can create them with or without using external software. In this article, you will learn how to create your own Windows 10 Bootable USB.
How To Create a Windows 10 Bootable USB Pendrive?
There are 3 simple methods to create a Win 10 bootable Pendrive. You can use any one of the methods that you feel good to implement.
Method 1: Microsoft Windows Media Creation Tool
This is the easiest method to create a bootable Windows 10 USB Pendrive.
1. The first step is to download the 'Windows Media Creation Tool' from the Microsoft website. After downloading the software, you need to install and run it on your PC.
2. After this, a screen will display the question 'What do you want to do?'. Here, select the option 'Create Installation Media for another PC.'
3. Click "Next" and then Select the Language / Edition and Architecture as you require.
4. The next window appearing will ask you to 'Choose Which Media to Use.' Here, you need to select the option 'USB Flash drive' and click next and your data will be transferred to the Pendrive.
Remember, the Pendrive you use should have a minimum space of 3GB on it.
Method 2: Windows USB / DVD Download Tool
This is a secure and reliable method to create a bootable USB media for Windows 10 Installation.
1. To do, you first need to download the 'Windows USB/ DVD Download tool' from the Microsoft website. And then Install and Run it on your PC.
2. Doing this, you need to have an ISO image file of the Windows Operating System. You can 'Browse' the source file and click 'Next.' This will start creating the bootable USB / DVD installer for you.
Method 3: Use a Third-party Software – Rufus
Creating a Windows 10 Bootable USB Pendrive is much more comfortable with the help of an external, third-party software called 'Rufus.' So in order to get started with the bootable USB, firstly you need to download the software called 'Rufus.' Once finished downloading, install it, and run the file 'Rufus.exe' on your PC. As soon as the software launches, plug in the USB flash drive to the USB port and select the option 'Create a bootable USB drive.' Now, pick an ISO image from the menu option. Click on 'Next' and then 'Windows 10 ISO' which will get installed on your PC. Next, click on 'Start' and the software will start to create the bootable USB flash drive. You can use this downloaded USB pendrive to install Windows 10.
Method 4: Create Windows 10 Bootable USB using Command Prompt
This method is a bit time consuming, but still effective. You can quickly create a bootable USB pendrive by manually editing data, with the help of Command Prompt feature.
1. First, plug in the USB pendrive and search for 'Command Prompt' in the start menu of your PC. Then, you Run this CMD as an administrator.
2. Next, in command prompt, open the "disk management" utility. In here, you will find displayed a list of available connected devices.
3. From here, select your USB drive. To do this, type 'select disc #' and hit Enter where # is the disk number from the list.
4. Now type 'clean' and hit Enter to clean the USB drive.
5. Next, create a bootable partition, by typing 'create partition primary' and press enter. To select the partition, type 'select partition 1' and then 'active' and hit enter.
6. Now you can format the USB drive by typing the 'fs=fat32 format' and choose the enter key. Type 'assign' to specify a letter to your USB drive.
Done! Now just copy the files of Windows 10 and paste them in the USB drive. These files can also be copied from a Windows 10 disk or by extraction from an ISO file. Finally you will have your Windows 10 Bootable USB Pendrive to start the installation procedure.