Making a Windows 10 bootable DVD and installing your operating system can be a task altogether. And there have many occasions when you might have thought if only you could have backed up your Windows 10 on a DVD at least. And times at work like these, even a DVD is quite helpful, as no one wants to easily giveaway their pen drives. So, it's a real lifesaver having a copy of Windows 10 bootable DVD in your workspace or even at home. Safe to say when your computer does in reality crash, you can be less anxious knowing you backed up the Windows 10 DVD somewhere. Also, it's a good idea when the device does not support USB booting, DVD makes it easier. So, installing Windows 10 from a bootable DVD is more comfortable instead of using the hard drive. So make sure the DVD you will be using is bootable.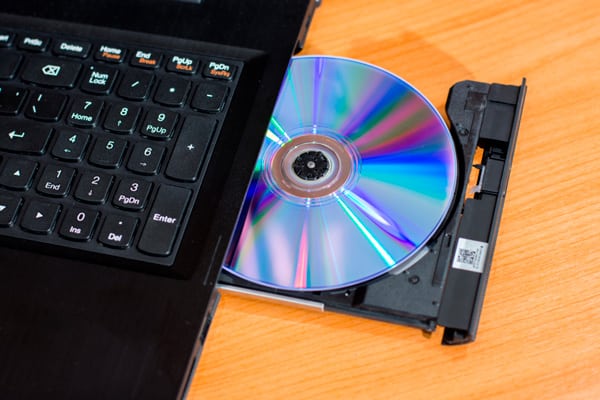 To quickly create a bootable Windows 10 DVD, you will need a new bootable DVD and some stable internet to download the Windows 10 ISO files.
How to Download Windows 10 ISO File?
Depending on your current installed Windows version, download the Windows 10 media creation tool by visiting the Microsoft website. Here you get two options with 32-bit or 64-bit tools being around 18MB to download from. Install and launch the media creation tool to create the Windows 10 Bootable DVD.
Click on the 'Create Installation Media for Another PC' option and then on choose 'Next.' You can upgrade the PC later on.
Now, choose the 'Architecture,' 'Language' and the edition of the Windows.
Click on the 'ISO file' option and then "Next."
Now, the download will begin when you select the location to save the Windows 10 ISO file, most preferably the desktop. Click on 'Save' to start downloading.
How to Create Windows 10 Bootable DVD from ISO File?
Now that you know the location of your recently downloaded ISO file, you will now have to burn those contents onto the DVD using Windows Disc Image Burner. To do this, insert the blank bootable DVD in the drive. Remember, to have a minimum of 4GB free storage.
Go to the Windows 10 ISO file on the desktop and click right on the icon. Now, choose 'Burn Disc Image' option to launch the Windows Disc Image Burner app. Remember to tick the 'Verify Disc After Burning' before hitting the "burn" button. After this, the newly created bootable DVD will be ejected from the drive. It is that equally easy to install it yourself later on to another device.
If you are still facing issues trying to get a functional bootable Windows 10 DVD, you can always try out third-party ISO burning apps which are tools specifically designed to carry out the task. There are many options free and paid, available online. We encourage you to give it a try. Directly download, install and run the app on your computer.