Ever felt that prick of frustration when you're not able to print your important documents because your MacOS seems alien to your Canon LBP2900 printer? Worry no more! Our comprehensive step-by-step guide will help you install Canon LBP2900 printer drivers on MacOS. This might seem a little daunting at first, but trust me, with the right instructions, even the trickiest problems become a breeze.
Word of caution: This is not a sprint, it's a marathon. Patience is key here. Keep yourself cool, and we'll get through this together. Let's dive in!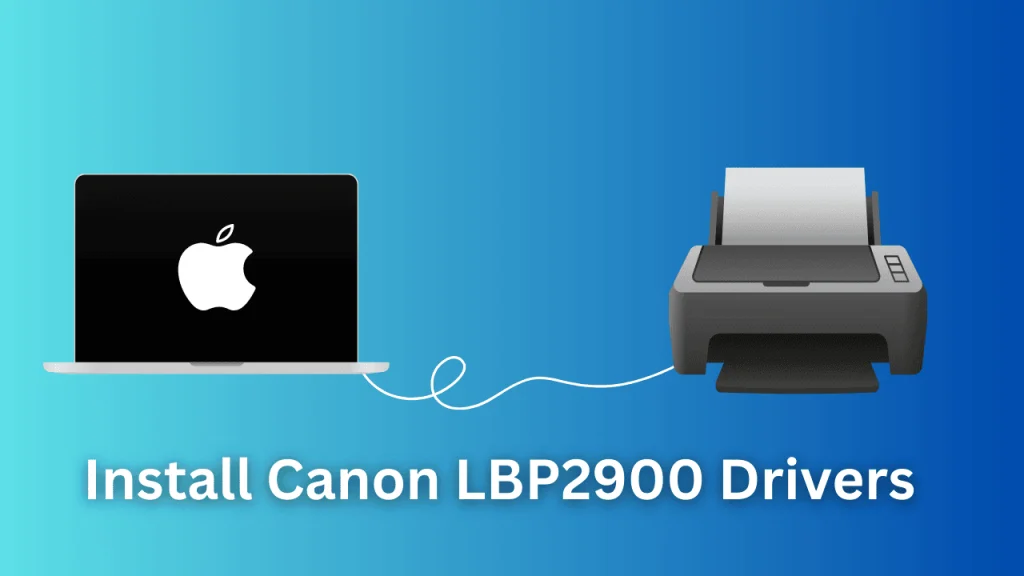 Step 1: Downloading Canon Drivers
It all begins with procuring the right tools for the job, which in this case are the Canon drivers. Here's how you do it:
Open your favourite browser and navigate to the Canon website.
Look for the driver download section.
Here, you will find a dropdown list to select your operating system. Choose MacOS. In case you're not sure about your MacOS version, simply tap on the Apple logo at the top left corner of your screen, select 'About this Mac', and you'll see your MacOS version.
Note: In this article, we will use Mac Mini M2 running with MacOS 13 as an example.
After the download is complete, the real fun begins!
Step 2: Installing the LBP 3000 Driver
Yes, you read that correctly. We're installing the LBP 3000 driver, a seemingly counter-intuitive step to install Canon LBP2900 printer drivers, but bear with me as this is a vital step.
Open the downloaded driver file.
Within the file, find and open the MacOSX folder.
Here, you will find the package file that needs to be installed on your Mac or MacBook.
Hold onto your seats, because this is where things get a little magical.
Step 3: Patching the Driver for LBP 2900
The core of our mission lies in this intriguing step. We're going to tweak the LBP 3000 driver to work flawlessly with our Canon LBP 2900 printer. Sounds complex, doesn't it? But with our guidance, it's as easy as a Sunday morning.
Download the patch file and this patch file is the magic wand that will make our Canon LBP 2900 printer compatible with MacOS.
Open the patch folder. Within, you'll find two critical files that we'll use to replace existing ones.
Step 4: Replacing the Files
The success of our mission depends heavily on this meticulous step. A little bit of patience and precision are all we need here.
Navigate to Macintosh HD, then to Library, Printers, Canon, and finally to the LBP 3000 folder.
Open the 'Bidi' folder and paste the first file from the patch folder here. Choose to replace the file when prompted, confirm with your Mac password, and voila! We're halfway through.
But don't close this folder just yet. We're not done here.
Step 5: Patching the Second File
We're back in the same 'Bidi' folder again. Yes, we're using this folder as a hub for our operations.
Navigate back to the 'cnaccm' folder within the 'Bidi' folder.
Paste the second patch file here, replacing the existing one. Again, confirm with your Mac password when prompted.
Take a deep breath! We've successfully completed the most complicated part of the process.
Step 6: Applying the Patch
Our efforts will finally start bearing fruit from this step onwards.
Open Terminal, an application that will help us apply the patch we've just added.
Type in the command 'xattr -cr' and hit enter.
Now, drag and drop the file we copied earlier into Terminal to get its path. Once done, hit enter.
Finally, you can close Terminal. The hard part is over!
Step 7: Adding the Printer to MacOS
This is the moment we've all been working towards. Now, it's time to see if our efforts have been fruitful.
Ensure your printer is connected to the Mac and turned on.
Open Settings, tap on Printers & Scanners, and then on 'Add Printer.'
In the list, you should now see the Canon LBP2900 printer.
Select the printer and, in the 'Use' option, choose the 'Select driver' option.
Select 'Canon LBP3000 CAPT UK' and hit 'Add.'
With a sigh of relief and a leap of joy, we conclude this complex yet fulfilling journey. Your MacOS is now fully equipped to work with your Canon LBP2900 printer. I hope this comprehensive guide eased your struggle to install Canon LBP2900B printer drivers on MacOS. I believe you can now print your documents, photos, or whatever you wish, without any hitches.
Remember, the world of tech might seem full of complexities, but with the right guide, nothing is impossible. Now go ahead, print that beautiful moment you captured last summer or that important document you have been putting off, because we have finally bridged the gap between your MacOS and Canon LBP2900 printer!