There are some fully loaded Kodi boxes available in the market, which you can pair with your TV. Here is an explanation of a Kodi box and how to select from among the best Kodi boxes available in the market which are fully loaded.
A brief about Kodi Boxes
A standalone streaming device which has Kodi installed on it is a Kodi box and can be used with your TV for streaming video. Kodi boxes are Android based with Kodi pre-installed. If Kodi is not installed, then you might have to perform a manual installation. Although Kodi is available for Android, iOS, Mac OS and Windows operating systems, a standalone device is the best option to cater to your streaming needs. You must, however, be careful about the ineffective options available in the market, some of which are illegal.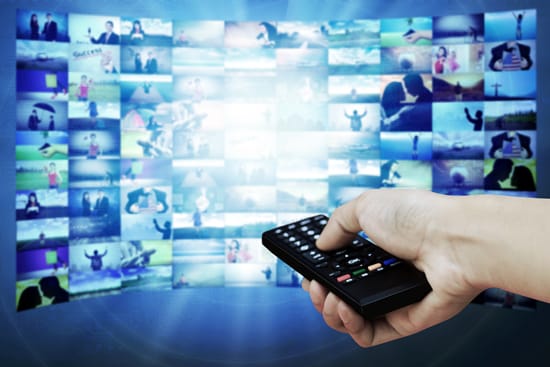 Aspects of Kodi Boxes you must consider
Kodi requires 1 GB RAM to support a full feature set. When your hardware configuration falls under the stated requirements, you might not be able to play 4K videos or use advanced features like PVR. Also, ensure that community support is available, and the manufacturer provides firmware updates and after-sales services. The best Kodi boxes available today are outlined below.
Mi Box – Best Kodi Box
Mi Box has a quad-core Cortex A53 processor with a clock speed of 2 GHz, 2 GB RAM, and 8 GB onboard storage. It also features Bluetooth, WiFi, USB and HDMI with a 3.5 mm jack and a voice control based on Bluetooth. Android TV 6.0 is shipped with Mi Box, and although you might not be able to see all apps in its Play Store, there is still an option to side load apps to access them on Android TV.
You can install Kodi just similar to any other app available from Google Play Store. It consists of all the necessary specifications, including the ability to run 4K video playback. Third-party Kodi forks like SPMC also work well for Kodi by voice support through the use of Mi Box Bluetooth remote. Lastly, Kodi is one of the most affordable options available today.
WeTeck Core
WeTek has impressive specifications including Mali 450 GPU, 2 GB RAM, 2 GHz clocked CPU and 8 GB onboard storage. WeTek also has HDMI, Bluetooth 4.0, dual USB port and WiFi support. It supports both OpenELEC and Android 5.1 Lollipop. To install Android apps other than Kodi, you can expand the 8 GB built-in storage by adding an SDHC card or a microSD card.
You can enable streaming of high-quality videos from Kodi to a large-screen TV through the 4K video playback support available through WeTek. High-quality high-definition video playback on Netflix and similar programs are possible through the use of WeTek, and it also comes with a microphone, remote control, and Air mouse.
You can also rely on online help and support through community forums for any concerns related to the working of your WeTek. Some of the limitations of WeTek include its high price in spite of the pre-installed older Android version.
Amazon Fire TV or Amazon Fire Stick: A Kodi Box
Amazon Fire Stick belonging to the second generation is the most affordable among the best Kodi boxes and is equipped with a quad-core ARM processor which has a clock speed of 1.3 GHz. Other specifications include 1GB RAM, Mali 450 GPU and 8GB built-in storage, support for Bluetooth and WiFi. However, it is not compatible with the Ethernet, nor does it have any provision for expandable storage.
The Amazon Fire TV, also belonging to the second generation has many more enhancements when compared to Amazon Fire Stick, and its superior specifications include the ARM processor with a quad-core and clock speed 2 GHz, 2 GB RAM, 8 GB inbuilt storage, and a PowerVR GPU.
The Kodi app can be setup to run on both Amazon Fire TV and Amazon Fire Stick. The hardware specifications for both devices differ, and while Fire TV supports 4K videos, Fire Stick supports only full-HD video playback.
Your eventual choice is purely dependent on your requirement and if you are looking for an affordable device and 4K is not a mandatory feature, then the Fire Stick would serve your purpose. However, if you intend to play games while using Kodi, then the Amazon Fire TV could be the ideal choice.
NVIDIA Shield Android TV
Specifications for the NVIDIA Shield Android TV include NVIDIA Tegra X1 processor, 16 GB internal storage, 3 GB RAM, and 256-core Maxwell CPU. Further, Bluetooth, USB ports, HDMI, Gigabit Ethernet, and WiFi is fully supported by NVIDIA Shield Android TV, and it supports latest Android version, the Android 7.0 Nougat. To install Kodi, first, download it from Play Store. The NVIDIA Shield Android TV is ideal for gaming if you are willing to pay a premium price for it.
Best Kodi Box MinixNeoU1
You can get a Mali 450 GPU, 64-bit quad-core processor, 16GB internal storage, and 2GB RAM if you opt in for the Minix NeoU1. It is also equipped with Bluetooth and WiFi capability, as well ca supports USB ports, Ethernet, Android 5.1.1 Lollipop platform, and a 3.5mm jack.
A custom version of Kodi is pre-installed on Minix Neo U1, and it allows you to replace it with a PlayStore version. Minix Neo U1 fully supports 4k video play back, and even though an earlier version of Android is available, it is still one of best Kodi players available.
Nexus Player
Nexus player is among the best Kodi boxes based on its specifications including 1 GB RAM, 1.8 GHz quad-core processor, Power VR GPU, 8 GB onboard storage, and support for WiFi and Bluetooth and comes with a micro-USB port and an installation of Android Lollipop 5.0. Lodi can be downloaded for Nexus player. However, only full HD playback of videos is supported. Since it was discontinued last year, you will find it for an even more affordable price at Walmart, eBay, or BetsBuy.
Raspberry Pi 3
Raspberry Pi has a Broadcom CPU with 1.2 GHz clock speed, 1 GB RAM, and VideoCore CPU. Kodi is not available out-of-the-box with Raspberry Pi, and the platform is suitable for technology enthusiasts, who can use a Linux distribution or OSMC to enable their Raspberry Pi to run Kodi, which still makes it among the best Kodi boxes available.