Would you like to install Moviebox on iOS devices? Then this is the detailed tutorial on how you can download and run Moviebox on iPhone, precisely on an iPhone X. There are many guides out there on the Internet, but finding the best one is an important thing. We ourself claim that these steps will really help you in getting Moviebox for iPhone X that allows you to watch movies and shows online for free. To mention, Moviebox is a modified version of Showbox which is for Android, and it primarily works on iOS devices like iPad, iPhone, etc. There are many ways to download Moviebox like installing through a personal computer using the vShare application or directly on the Smartphone. We are here showing you the procedure on how to get Moviebox for iPhone without Jailbreaking the iOS device.
Yes! You heard it right.
You don't actually need to jailbreak the Smartphone to run Movie box on an iPhone X.
Excited? Let me show you how.
How to Download Moviebox for iPhone X?
The process is pretty much similar like we do install on older versions of iPhone. To be exact, you can try these installation steps on any of your iPhone that is running with iOS 10 or 11. It should work flawlessly without any errors.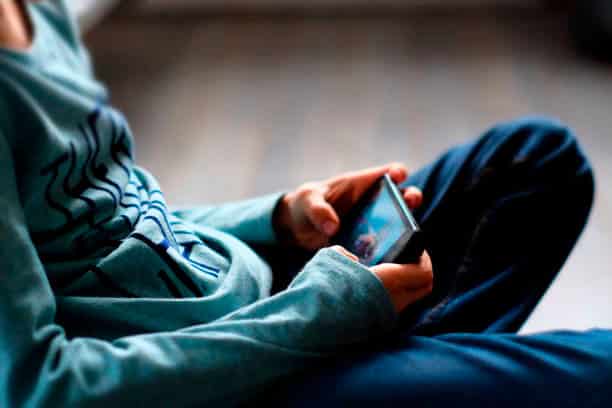 To use Moviebox on iOS, follow these steps.
1. Installing Emus4u Application
This is the first steps you need to do to download the app on an iOS device. Open iinstaller.net website in the Safari browser and choose 'Install onto your device' button.
Later you will be greeted with a popup message asking you to grant the permission. Tap on 'Allow' to get the profile management windows.
Now tap on 'Install' at the top right corner and authenticate the app installation by entering the iDevice password.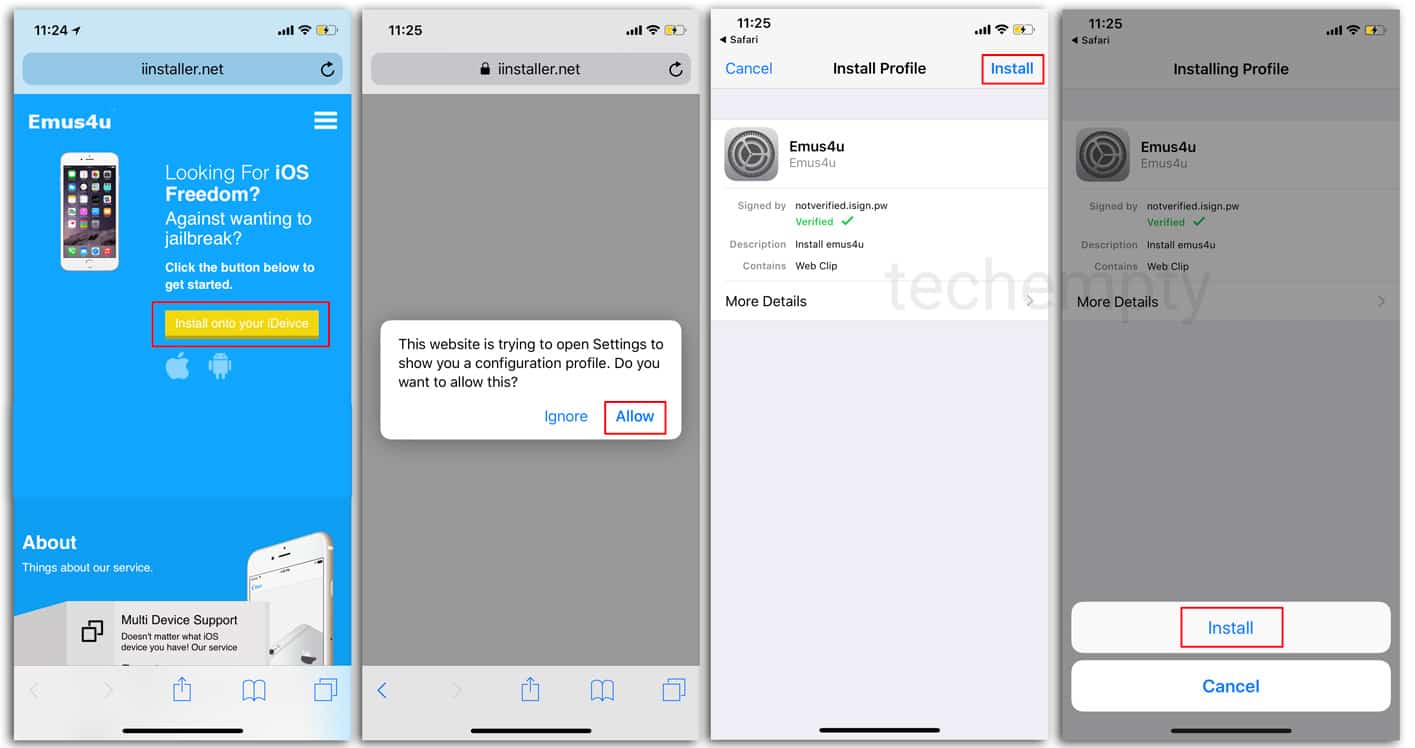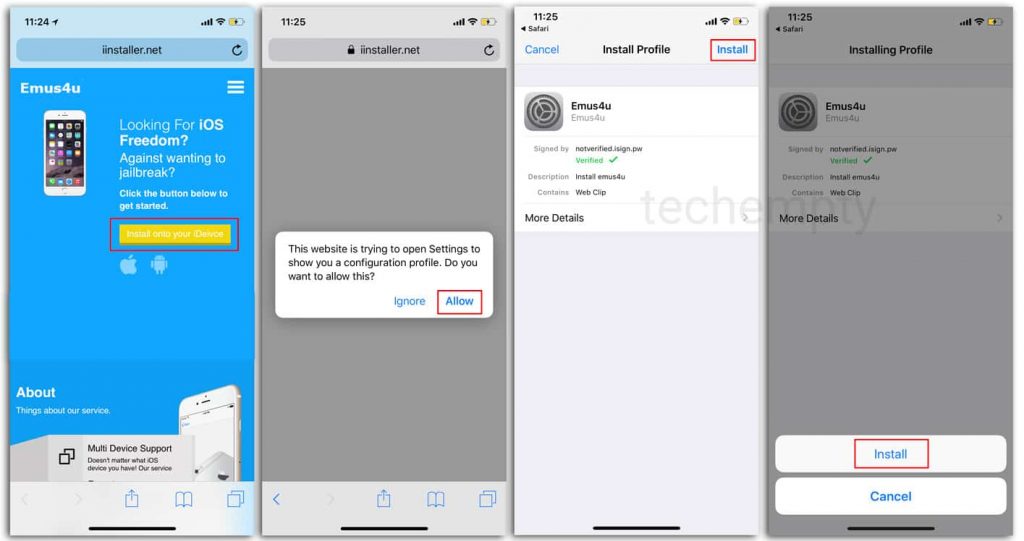 Finally, tap on 'Install' to download Emus4u application on an iPhone X.
2. Download Moviebox for iPhone X
Emus4u application is a repository that consists of all modified apps like Moviebox, Playbox, etc. Once you have the Emus4u app on the iPhone X, open it and choose 'Apps' tab held at the bottom.
Here choose 'Streaming Apps' and choose 'Get' next to the Moviebox iOS icon.
Tap on install Movie box on iPhone X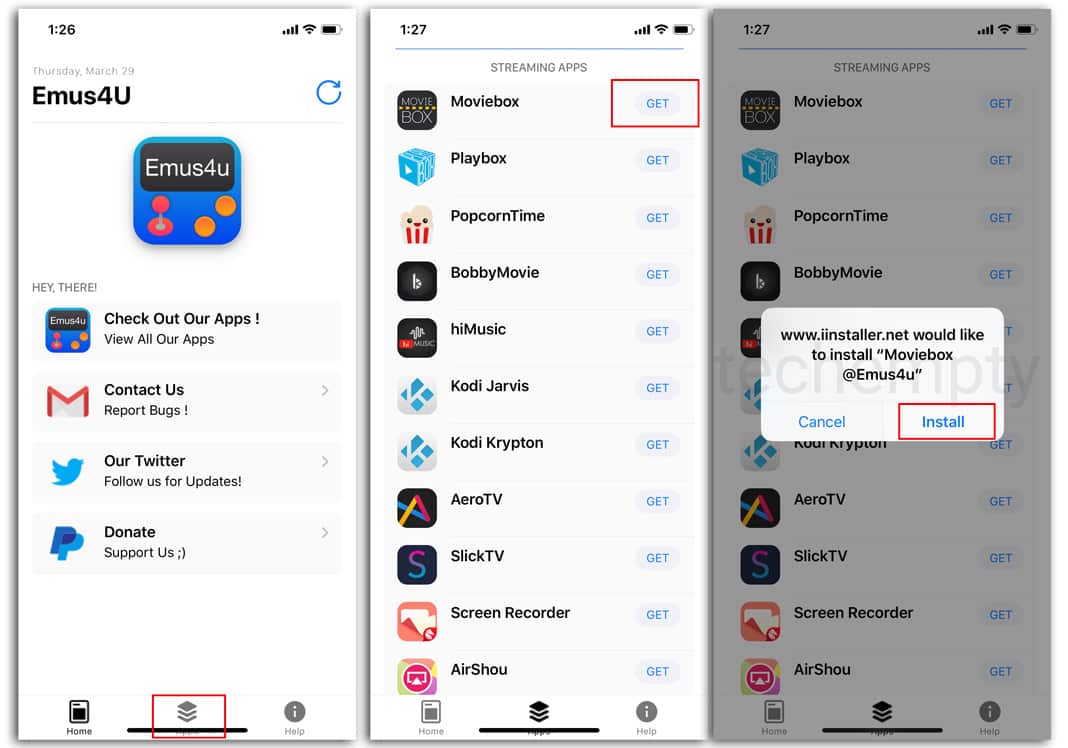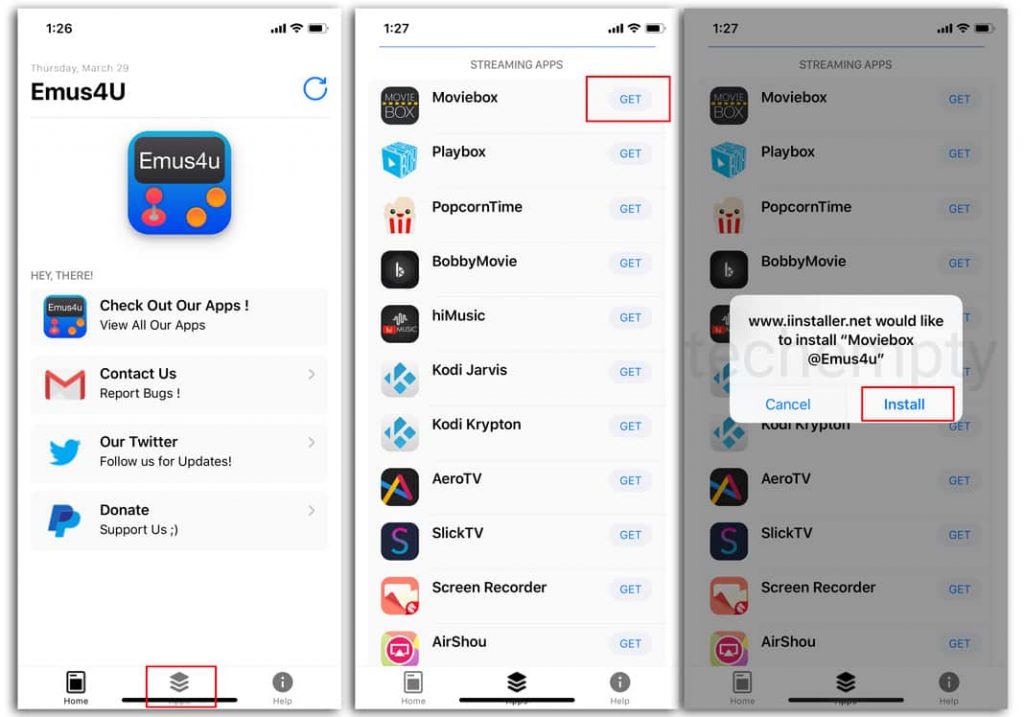 3. Mark Moviebox iOS as a Trusted App
Nothing fishy. As we got the app from other unknown sources other than Appstore, we need to mark the Moviebox App as Trusted manually. To do this, open 'Settings' then 'General' then 'Accessibility' and here choose 'Profile and Device Management.'
Once you are here, choose the Enterprise app and tap on 'Trust.'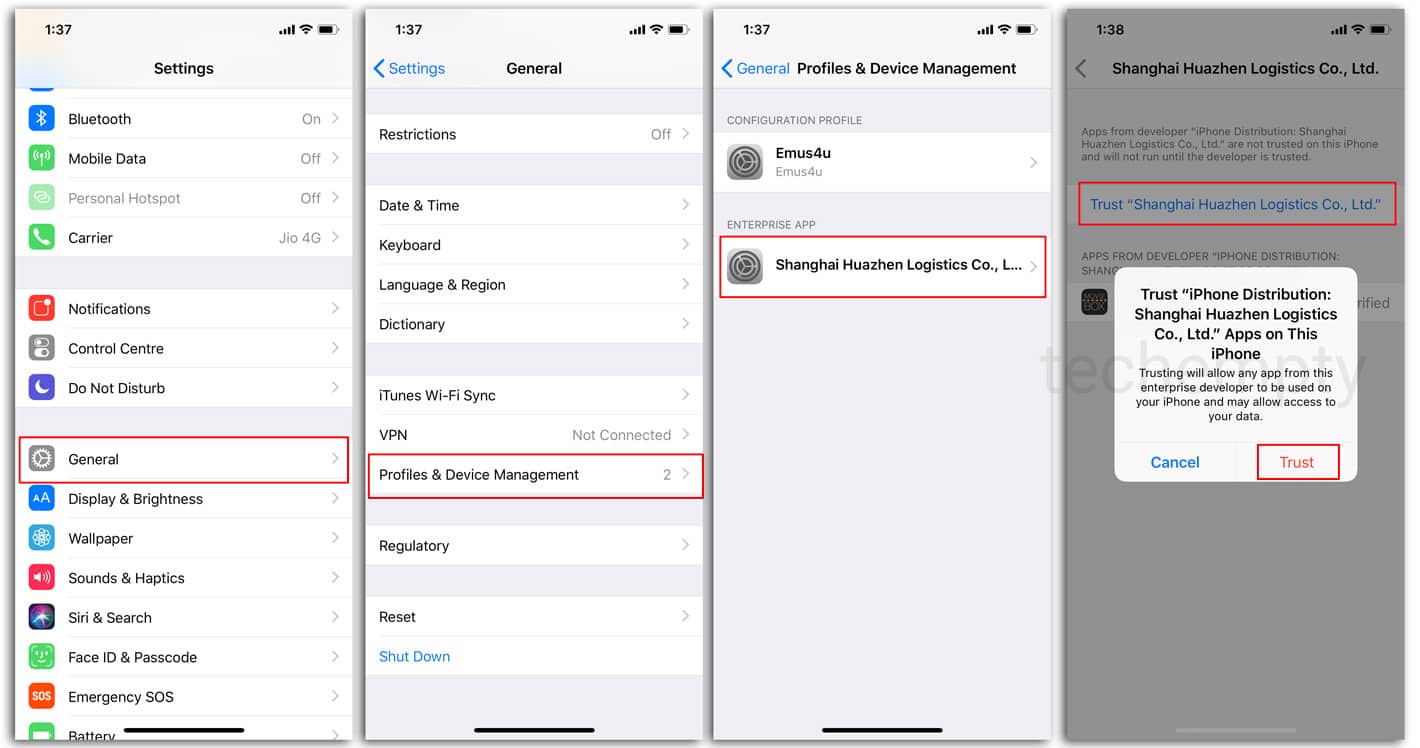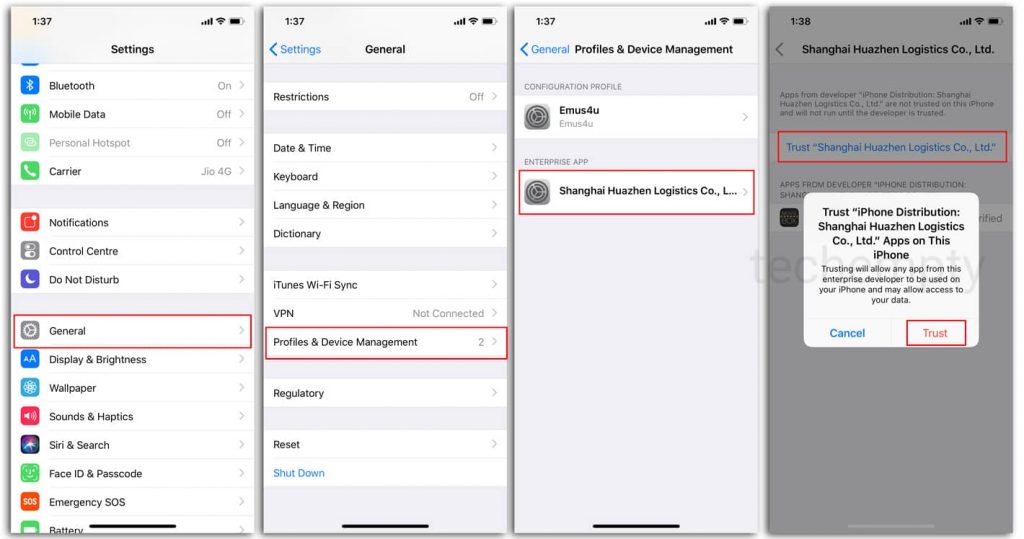 That is it. Now, open the Moviebox App on iPhone X and stream your favorite shows or movies online for free.
Moviebox on iPhone X: Frequently Asked Questions
1. Can I delete Emus4u application?
Yes. Feel free to delete the Emus4u application after you install the Moviebox on iPhone X. But you need this app when you try to reinstall the Moviebox Application or to update it.
2. Moviebox stopped working!
To fix this issue, you need to update Moviebox application to the latest version available. You can update the app by deleting the existing one and repeat the steps mentioned above.
3. Moviebox is showing 'No available for online watch.'
I think this is the error that most of the people do face while accessing the Moviebox from other locations except the United States. All you just need to use VPN to continue watching your shows or movies online from the Moviebox App. There are various free VPN's available on Appstore to try. You can just use them directly or can configure the existing wireless routers.