iOS 8 is the latest version of iOS, it is set to be released to the public soon. As the beta version of iOS is available for the registered Apple developers. Apple has announced the new version of its operating system for iPad, iPod and iPhone, unlike iOS 7, iOS 8 offers few visual changes. It includes a number of features and it focuses on "Continuity". This is what makes iOS 8 to integrate with OS X, "With iOS 8 we've refined notification centre"- said Craig Federighi.
You can also reply to messages and like any Facebook posts directly, it would also works in the lock screen. A new "Health" app was also revealed, support for third party keyboards, a Quick Type and several exciting new developers tools. Within the mail application, it has added a new drop down menu which you can use to add or change events quickly to your calendar. The Task Switcher has also been exchanged with quick access to your contact. It has also demonstrated Spotlight (a universal search function similar to Google). The keyboard is enhanced with the QuickType. It recognized that iMessage is its most used app and also has added some new features to its group messaging, you can now name a conversation or remove a person from it. So let's see what else features are included in iOS 8.
List of iOS 8 Features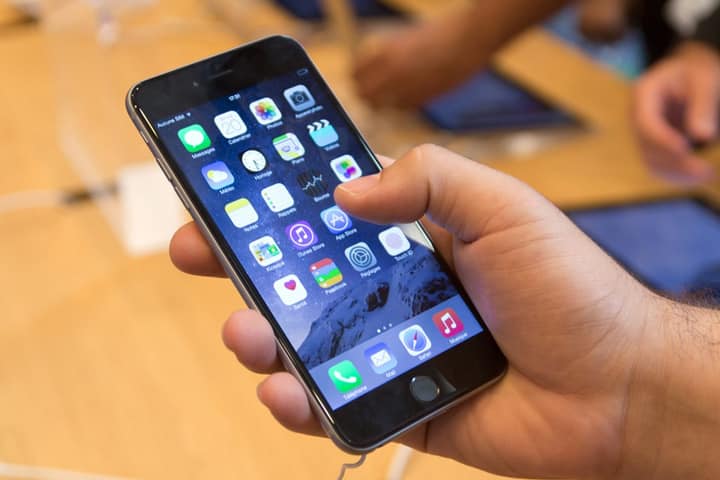 HealthKit
Apple has revealed a health application named as "HealthKit". It is designed as a central hub for health, information collected by your device. It includes a section of Fitness, Diagnostics, Nutrition, Sleep, Medications, Vitals, Lab Results, and more, along with an emergency card displaying allergies and medical conditions, it is accessible directly from lockscreen. It is designed to put all of the user`s health data in one easy to access spot, creating a clear view of a person`s current health. It will likely to be integrated with several apps, as well as rumoured iWatch, which is expected to be released this year.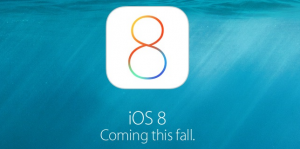 iCloud Drive
iCloud Drive lets users store their presentations, images, PDFs, spreadsheets and many other documents within iCloud, making them accessible from any mac or iOS devices. Its functions are basically similar to a Dropbox. Edits made to a file within iCloud Drive can be accessed in one app and then it can be manipulated in another. Apple revealed CloudKit which is available for developers enabling iCloud integration with the third party apps.
Family Sharing
iOS 8 introduces a new feature called "Family Sharing", which lets members of up to six people with same iTunes accounts that uses the same credit card, share content like movies, apps, iBooks, and music. This feature allows family purchases to be bought with the same credit card and it also keeps the parental control over purchases. It also lets family share photos, reminder, calendar, videos and much more to keep everyone in the family connected. It includes a surprising feature i.e., it can share location between family member, letting parents keep an eye on their kids, and it lets the family member find their lost devices.
What's new in Siri
It has been tweaked so that you don't need to touch the Phone, you can activate the Siri with the voice command "Hey Siri," and the voice assistant also features with Shazam, identifying the songs on request. Another cool thing about this Siri tool is that it would allow developers to integrate with the app. Apple gave an amazing example saying "get ready for bed" and an app synced to your house lights and doors, and turn all the lights off and lock the house.
Camera
The camera app has got a new time-lapse video mode feature, which takes pictures at dynamically selected intervals and then create its own video depicting and accelerated sequence of photos.
As the Panoramic mode was introduced in iPhone a while ago, but with the iOS 8 it would also be available for iPad. Both the iPhone and iPad has also gained a timer mode.
Touch ID
Apple is opening a touch ID to developers. Expect to see your favourite online retailers allowing finger print online authorized purchases very soon.
Photos
The photos app has been redesigned to add iCloud photo library. That means every photos or videos captured is uploaded on iCloud, allowing users to access and download their photos from any devices. It stores photos in their original formats including RAW files.
Apple is also implementing smarter search within the Photos app, making it easier and much safer to search through thousands of photos. Searches can be conducted via date, location, and time or by album name with smart suggestions for One Year Ago, Nearby, Favourites, and more.
Apple revealed iOS 8 would be to the public in the fall. That's roughly when the iPhone 6 is expected to come.
iOS 8 Supported Devices
iPhone 4S, iPhone 5, iPhone 5C, iPhone 5S, iPad 2, iPad (Third-generation), iPad (Fourth-generation), iPad Air, iPad Mini, iPod Touch 5th generation.
Did you liked the new features of iOS 8? Let's have a discussion..