The present craze that is snoring all around in the minds of people is about the new application launch by the Google called "Inbox". Below video purely gives a hands-on experience on Google Inbox by Gmail. Maintaining mails through Gmail via PC's are somewhat tedious work and when doing the same via your mobiles become more complicated, so to overcome this time consuming task and make your day a productive on, Gmail has introduced Google Inbox for its users that helps you keep your inbox less cluttered.
Well, after having hands-on experience on several applications available, the best application till now I was in favor off was Mailbox that was pretty easy to use, and also much comfortable in snoozing my mails besides being faster than any other option available in the market to swipe out unwanted mails from my inbox. Google Inbox, the new release of Google that is available on the invitation phase, it seems Google is tending to be its own competitor in the existing market not allowing someone else to even come closer to them.
A basic Gmail user know well about it that there are some categories where the e-mails are categorized like social, promotional, and finance, the same is specified with the Google Inbox by Gmail which can be archived or removed as per your convenience.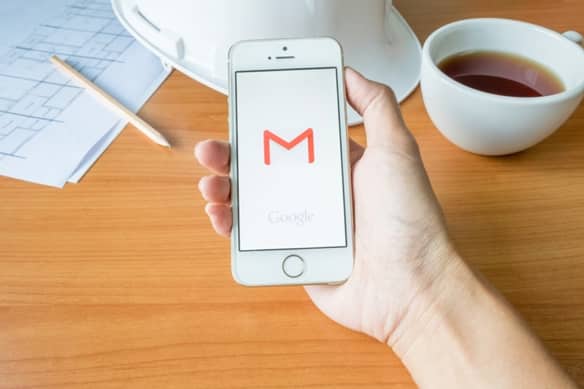 Besides this, it lets in all the e-mails which according to it are more vital to you and even gives a special notification about all those mails and even allows you to compose message directly by simply clicking the large red plus button at the right below corner.
Now scheduling of a reminder is made possible with Google Inbox. A PIN icon is provided at the top in order to pin the reminder. You can even drowse or catnap the reminder by giving a touch to the Snooze button. You can even pin the e-mail just like as you bookmark on your web browser for future reference. Checking all the pin options available is also made easy by just choosing the pin option as shown and views all your pinned items.
By simply swiping the screen you can manage all the mails that are categorized into groups and can be easily managed and even moved to trash within no time. Swiping of all the mails within seconds is made possible within a touch. All your mails and pins will be swiped off up to the date. With this feature managing your mails and reminders has really become an easy task. Now no worries about missing your important business dates or any other personal work that is actually important to you.
But for now it is not available for everyone, presently it is available in an Invite only phase which is also running in the waiting standard. So if you want an invite for Google Inbox, leave a mail at [email protected] to get your name listed in the waiting queue.
The final conclusion that can be grabbed from the given product name and the special feature added with Google Inbox is to minimize the manageable efforts of your mailbox and maximize the managing capability of your inbox.
Watch our Handson review of Google Inbox by GMail