Building your own apps for tablets and Smartphone is no more meant only for the professionals. The developers need not be professional and perfect in programming languages to make their own apps, but building an app is also not easy or possible without any kind of programming knowledge also. The programmers should have at least the basic knowledge related to the programming languages that they use. During the last few years, many tools were unveiled which helps you in building or developing your apps easily. Now you need not invest a lot of time and money on building your apps, as these tools provide you with apps that you wish to make at lower cost and time.
Apps can be built in three ways; the first one is native, second one is HTML5 and the last one is Hybrid. Each one of these ways has its own advantages and disadvantages towards building the apps. Native way of app building is fast in terms of performance and this is the most flexible way as it allows all API features of a specific platform. It also includes few gestures like swipe, pinch and spread. Java for Android, .NET for windows phone and objective C for iOS are the development skills included for different platforms. The main drawback using Native way is that the app can only be programmed on a single platform. Apps built natively are more secure when distinguished with other ways of building apps.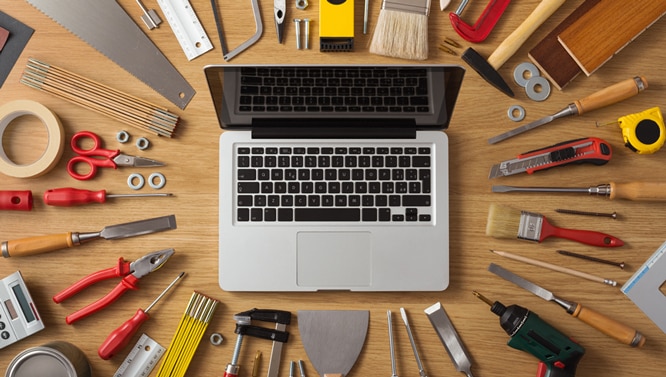 The second type of apps are web apps, mostly an HTML5 website. This way of app building is slow in terms of performance when compared to the native way of making apps. Swipe is the only gesture available. The interface will appear the same when you open the app using any device; this is one of the main advantages of HTML5 websites. You can also fix the errors (if any) in the content without troubling your users to download the app again. These web apps do not have much access to the native elements of your device.
The third way is hybrid, it allows you to access between both the native and HTML5, which helps you in interacting both offline and online features. In case if you lost your internet connection while using the app, these apps help you in saving the web pages into the local storage on your phone, which you can view even being offline. In this way of building you need to select a framework, which allows you to access the native features of each platform. PhoneGap, Accelerator and Corona are few popular frameworks.
If you are building an app using HTML5 approach. You need to follow a few steps, these include;
Picking up the resolution.
Coding your web site.
Generating the assets.
Arrange the file structure.
Creating the manifest.
Zip it up.
Uploading.
Testing your app.
Uploading your app to the store.
This is how you can help your ideas for building your own app into reality.