As the name suggests (but we would still customarily repeat it!) that in this post we are going to check how exactly to install Subway Surfers on the Personal Computers without using BlueStacks. However, what is AppUp anyway and likewise, what is Subway Surfers. In other words why should I install the latter in any case!
NOTE: IntelAppUp was no more!
Move down to know How to Play Subway Surfers on PC [2014]
Thus we would start by briefly looking into the what-is about AppUp and Subway Surfers to exactly learn how to install the latter.
What is AppUp? A brief introduction
According to Peter Biddle the Intel AppUp's marketplace visionary Intel AppUp is "the world's largest app store…" And that is what it is. It is an app store – as simple as that. Rather it is the "digital storefront" which houses all types generally required software, apps, content, and entertainment etc for your existing and/or new PC!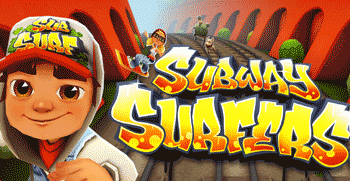 To further help the customer's easy navigation through the digital application store, Intel has categorized different applications/software etc under various functional headings; books, business, education, entertainment, finance, games, lifestyle, music, maps & navigation, news, shopping, social networking are only a few to name! As if this is not enough the App store is multilingual featuring some of the widely recognized languages in the western world with support for languages like: French, German, Italian and Spanish.
So the next time you would need software or an application for your computer, rather than muddling around from shop to shop (or friend to friend – the more plausible option!) you can simply log on to the Intel's AppUp and download your requirement by completing out the formalities of paying the charges etc.
What is the Subway Surfer Game?
As many would be wondering what sort of an inquiry is, "What is Subway Surfer?" since there is nothing "Technical" to define about it. Simply because Subway Surfer is simply an "endless running" mobile application (game)! It is just a game, albeit a mobile game for that reason!
The theme of the game is taken from those street urchins who try to deface public walls by their whimsical graffiti and when the police inspector tries to catch hold of them that is where the game begins – I mean, that is exactly the place where you would play the urchin and would have to run for your life on the tracks the colourful game interface provides!
How to install Subway Surfer through "Intel AppUp Center"
Installing Subway Surfer – a mobile app – on your PC is predominantly eased out by using the AppUp Center. Nevertheless, the first step in this quest would be to download the AppUp Center in the first place. This is simple to do, visit the following link: http://www.appup.com/download-appup/index. And install the AppUp on your PC. Once the AppUp is installed, create a user account in it to, obviously, download applications from it repository. Opening an account should be an easy walk-through process.
Once the AppUp is installed and you have your own AppUp account, you would have to search for the Subway Surfer in AppUp's repository (remember we informed that AppUp is one big digital store of applications!). Once located, Subway Surfer is waiting to be downloaded on your local system. So click on the relevant link and download it! What amazing in all of this is that Subway Surfer is "free" to be downloaded! AppUp application would intimate you with a dialogue box seeking the place where you would like Subway Surfer to be downloaded and installed.
You may allow substantial time for the download. Once downloaded installation should not be a problem until you follow the easy-to-follow instructions!
The above process would successfully install Subway Surfer on your PC. You can enjoy the run now!
Updated Method to Play Subway Surfers on PC
Download Subway Surfers Game file
Get AutoHotKey from here
Watch this below video to know how to play using keyboard.
Don't forget to share 🙂
Watch this video to understand better.