Here is the quick tutorial on How to Download ACER Crystal Eye Webcam Software Driver for Windows 7. This might be the normal issue faced by ACER laptop users when migrates from lower version operating system to Windows 7. Basically Windows 7 can handle basic drivers like Audio, Video, LAN except special drivers like webcam. In the case of Acer Laptops, the user wont get Acer Crystal Eye Webcam Driver Software by default. User have to download and install the same on the PC manually. Let us go further to know how.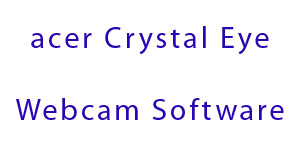 Download ACER Crystal Eye Webcam Software
Most my friends are facing the same issue with their own Acer Aspire Laptops. So we found the solution and drafted here with detailed steps. Other important drivers like Graphic Accelerators etc can be downloaded from Windows updates which can be shown in optional updates category.
After my huge research we have found that using SUYIN NB Cam (C:\Windows\SUYIN NB Cam\LiveCam.exe) can activate the inbuilt camera but it is not the perfect solution. Most of the installed drives to get Acer Crystal Eye Web Camera gives the same error as "No Acer video capture device was detected on your system".
So to get rid from this problem, download Acer Camera Suyin which works perfect in Windows 7. Get this 3MB of Acer Crystal Eye Webcam package from the below link.
It will work like charm and no need to install any kind of special software to make it work. Do share your success rate of Acer Crystal Eye Webcam software through Comment section.